Stacey Davidson, PCM
Career Coach
Helping You Discover & Land Your Dream Job
Hi, I'm Stacey! I am a certified Professional in Career Management, Career Coach, Job Search Strategist, Professional Resume Writer, Interview Expert, Recruiter, HR Consultant, Master Marshmallow Roaster and I am an ace with a slingshot!
Excellence
Reputation for high standards of excellence based on professionalism, integrity and knowledge.
Exceptional Service
Provide exceptional service to clients through relationship building, assessing client needs, analyzing their challenges and creating personalized solutions.
Effective Coaching
Recognize that job seekers are fully-functioning, capable people who need credible advice, effective guidance and valuable tools in order to achieve their employment goal.
My Career Story
Stacey Davidson, PCM
Career Coach, Founder & CEO
Before I founded Virtual Job Search Coach in 2008, I had spent the previous 18 years working my way up the ranks from my first job as a Member Services Person for BCAA where the foundation of my excellence in customer service training began, to my last corporate job of 5 years managing 2 department teams (Admin & IT) in a large not-for-profit health care organization.
I am your stereotypical over-achieving, A-type personality, always the go-getter, constantly wanting to learn and take on more challenge and responsibility so once I mastered a job or hit the ceiling as it were, I would either hop up the next rung of the corporate ladder or swing into a different industry to utilize my skills in a new environment.
Over the course of that 18 years I held 8 different jobs in the business services, engineering, investment brokerage, manufacturing, wholesale distribution, security & private investigations, not-for-profit healthcare. My roles all heavily involved administration, human resources and management which included a lot of recruitment.
Along with excellent training and mentorship I obtained along the way, I discovered I had a natural talent – a strong intuition for identifying people's strengths, potential and what they are naturally inclined to be good at. So that is what always tipped me in the direction of HR and eventually Career Coaching.
When you combine those 18 years with the consulting work I have done over the past 10 years, I can safely say I have written over 1000 job descriptions, I have developed recruitment and selection programs, conducted hundreds of interviews, designed performance appraisals, and developed HR, health & safety, administration and operational based policies and procedures.
Because I have worked in a variety of industry sectors, written so many job descriptions and hired so many people, I have tremendous knowledge and awareness of what is required in a job role, what it takes to excel in that role as well as draw out the strengths a person has to match up with that role. This is why I have such a high job seeker client success rate as well as why I hire the right fit for a company as a recruiter.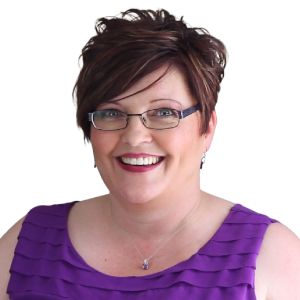 My Personal Story
Although I am not one to travel the continent and stand on stages trying to inspire the world, I do share my personal story often on an individual or small group basis, and I am so often told I should write a book or become an inspirational guru….. guru?…nah, write a book…maybe one day… but for now, I love my work as a career coach, I inspire and make a difference in the lives of others, one person at a time and I am happy to continue on this way.
Since I could write a book, it would be impossible to tell you my entire story here, so let's jump about two-thirds into my life's novel because I would like to share what caused me to become a Career Coach. 
The short version is – becoming a Career Coach saved my life. In 2009 my world as I knew it imploded. That summer my sister died suddenly and the day after her memorial, my father devastated over the loss of my sister, died unexpectedly from 'broken heart syndrome' – he basically went to sleep and never woke up. After 5 days on life support and being declared brain dead, I along with my remaining family had to make the difficult decision to 'pull the plug'. I was pregnant at the time with my 6th desperately wanted baby (I had miscarried the previous 5) and due to my high risk was advised not to travel the 3000 miles to be with my family during this tragedy. Everything was going fine until shortly before Christmas when I discovered during a routine ultrasound that my son's heartbeat had stopped. That is the day my world ended.
If it were not for a promise I made to my Mother, I very likely would have ended my own life. I spent most of the following year in a zombie-like state, existing but not living, trying to work through my overwhelming grief, anger and resentment. The life I had spent 37 years planning and working towards was over and as far as I was concerned I was dead….and not too long afterwards my marriage also ended.
A grief counsellor helped me realize I needed to find a new purpose, to "paint a new future" and that is when I decided I could take all of my career skills, knowledge and experience, and if I could reignite my tenacity, charisma, and love for helping others – then I had the opportunity to build a great new future and find my new purpose.
So in 2010, I changed my business model, obtained my certification as a Professional in Career Management, rebranded myself and literally started over both personally and professionally. I decided to start 'living and giving' my life to the fullest in honour of my sister, father and my son….to do the things that they would never have the opportunity to do (the craziest was cliff diving!) and here I am 12 years later, living my new life, doing what I do best, inspiring and helping others and loving every minute of it!
To date, I have helped over 1300 people discover and pursue their career passion and land their dream job and for many that has been life changing for them. I often say "Life is too short not to love what you do!" and considering we spend more hours in our job than any other activity in our lives – more than sleeping, more than spending time with our loved ones, more than our favourite hobbies – I am a huge advocate that you need to love what you do. So if you don't love what you do, then let me help you discover it!
My Team
Kevin Davidson
Business Marketing Manager
I am thrilled to introduce my Business Marketing Manager and World's Greatest Husband, Kevin Davidson. When Kevin lost his job two weeks before our wedding in 2018 we were both a little panicked; however, it actually turned out to be the best thing that could have happened (besides marrying me of course!). Kevin spent the first 20 years of his career as a Chef and Restaurant Manager before deciding it was time for something new. He then spent the next several years trying his hand at a few things including Level 3 Medic, District Trainer, District Manager, and Business Development Manager – none of which truly inspired him.
Fortunately Kevin knew a really great Career Coach (guess who?) so we worked together to discover his natural aptitudes, transferable skills and what he was really interested in doing at this stage in his life and beyond. Through my career coaching, Kevin decided to retrain for a career in digital media marketing and he is loving it! There's high demand in the market for this type of work and it is well suited for Kevin because it allows him to combine his creativity, logic, and his skills and expertise from working in business development and business management. It also provides him the autonomy and lifestyle flexibility he wanted.
In 2019 Kevin started his own business Ravenus Digital Media, and also became my Business Marketing Manager. He has taken over the majority of my business social media and online marketing which has been a huge burden off my shoulders. Kevin also handles all of the online marketing for my client recruitment projects.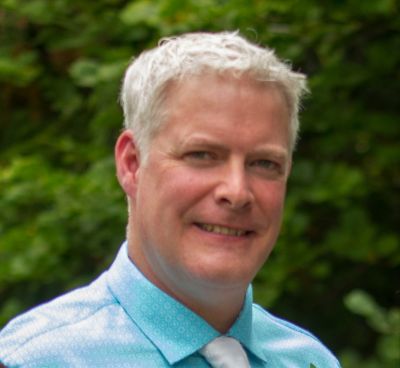 New Graduates
& Entry Level
0 - 4 Years of Experience
Senior Managers
Leaders & Specialists
C-Level & Senior Executives
Recruitment For Employers
Outplacement For Employers