Check Out Our New YouTube Channel
I'm Stacey Davidson
Virtual Job Search Coach
Helping You Find & Forge Your Career Path
Job Seekers
Struggling with your job search? Considering a Career Change? Failed your last Interview? We can give you the tools, customized strategies, game plan and confidence to thrive!
Employers
Want to make employee terminations or downsizing easier? Need help hiring? Check out our Outplacement and Recruitment Support Services.
Helping You Achieve Employment Success
Empower yourself by working with Virtual Job Search Coach
Frustrated by your job search? Sending out dozens of resumes with no calls for interviews? Getting interviews but not getting hired? Recently unemployed or want to change your career and don't know where to start?
Let us be your guide to the hidden elements of job search, interview skills and the strategies that other candidates don't know about. We can:
Set you on a successful path for finding your dream job
Help you put your best foot forward
Teach you how to outshine your competition
Help you get job offers to land your next position
Build your confidence to ace your interviews
Coach you on how to negotiate the salary you deserve
New Graduates
& Entry Level
0 – 4 Years of Experience
Mid Level Professionals
& Career Changers
3 – 10+  Years of Experience
Senior Managers
Leaders & Specialists
C-Level & Senior Executives
What Do We Do?
Who Can We Help?
Every client's situation is unique and we provide customized attention that is tailored to your personal situation, sector and job classification objectives.
We work with individuals throughout Canada, the USA and internationally via telephone, email and Skype.
Since 2008, we have consistently had tremendous success in helping job seekers across all occupational levels including professionals, new graduates, executives, trades people in a broad range of industries.
We also specialize in career transitioners and tradespeople.
We provide a full range of career and job search coaching services including:
Job Search Strategy Coaching
A successful job search is based on utilizing strategies for your industry targets, occupation and labour market. Did you know only 20% of jobs are filled through online job boards? And the approaches that worked only 4 or 5 years ago, don't work the same today. We collaborate with you to develop a personalized job search action plan that works for you. We will analyze your situation and current search methods, determine and teach you customized techniques to dramatically improve your results. We will teach you how to access the hidden job market, research potential employers, conduct networking, and leverage social media. Also strategies to connect with recruiters and hiring managers, develop your elevator pitch, set goals as well as provide you with worksheets, scripts, instructional guides to keep you on task. We will keep you accountable through regular coaching and check-in sessions.
Career Development Coaching
If you have recently left a job, been terminated, want to move up the ranks, are considering a career change, are just starting out in life or are re-entering the workforce after a long hiatus, we customize our career coaching to suit your unique situation. Knowing what jobs you are best skilled at or suited for, or even trying to figure out where to start to explore a new career pursuit can be daunting With assessments and through our 25 years of experience, we will help you identify your values, interests, aptitudes, strengths and transferable skills as well as help you determine your "fit", identify realistic options and plans to achieve your career goals. We will help you define a clear focus of direction, set goals and provide you with plans to pursue your career target. We can also teach you how to effectively 'quit' a job without burning bridges, ask for references and leave on good terms. In the event of sudden job loss, we also provide support to help you cope with the loss of your job, come to terms with the change, regain your confidence and learn how to transition into moving forward with a positive approach.
Professional Resume Writing
Your resume is your marketing tool and you have 10 seconds to attract the hiring manager's/recruiter's attention. We strategically design professional, effectively written and visually appealing resumes that work! We custom design your resume to suit your employment targets, showcase your relevant strengths, achievements and measurable results, demonstrate your potential and how you deliver value to an organization and one that is keyword-rich to survive ATS (Applicant Tracking Software) systems.
Cover Letter Writing
Despite the debate over whether cover letters are actually read by recruiters and potential employers, some employer postings demand them so cover letters are a necessary item in your job search toolkit. They are often your first impression so they must be exceptionally written. We compose customized cover letters that complement (not parrot) your resume, promote your value, and that can be used to effectively introduce you to a prospective organization or industry sector, or are targeted to a specific job posting or position.
LinkedIn Profile Development
Having a well-written, keyword-rich and up-to-date profile is essential in today's job search market. We design professional, optimized, keyword-rich LinkedIn profiles that coincide with your resume, demonstrate your value to a company, will help you appear in recruitment searches and will entice recruiters and employers to view and connect with you. But we don't stop there, after we build your profile, we will give you a 20 minute phone or Skype tutorial on how to use LinkedIn most effectively as one of your powerful job search strategy tools.
Interview Preparation (Behavioural & Traditional)
The greatest challenge in getting the job you desire is in the impression you make during the interview! 75% of success is in the preparation and 25% in the execution! We will teach you the techniques and strategies to decrease your anxiety and confidently and successfully approach your next interview whether it is by phone, video, one-to-one, group or a panel interview and make you stand out from other candidates. We will teach you how to effectively convey your value and strengths, identify and articulate your best examples, and answer the toughest questions, whether traditional, behavioural or competency based, with confidence. We will guide you on how to handle inappropriate and uncomfortable questions including illegal and termination/dismissal issues. Also we will empower you with the questions you need to ask to ensure the position and company culture are the right fit for you – no more ending up in a job you dread!.
Mock Interviews
Candidates unknowingly sabotage themselves in interviews. After practicing the techniques we teach you through Interview Preparation we can perform a 'mock interview' to test your new skills and provide specific feedback to hone your performance further to 'ace the interview' when it really counts. This is particularly important for behavioural and competency based interviews performed by many public and private sector organizations.
Salary Negotiation Techniques
Whether you are striving for a salary increase, applying for a new position or changing occupations, we will teach you the strategies to successfully negotiate the salary you want and deserve. Our clients have successfully negotiated salary package increases between $5K and $75K over their previous wage.
Career, Skills & Personality Assessments
For job seekers thinking about a career change but unsure what fields to consider – we can provide career, skills and personality assessments to help identify your interests, natural and influential talents, transferable and soft skills, interpersonal strengths. We will assist you in discovering areas requiring further development and guide you in your decision making. We then help you interpret and utilize this information to help determine potential career paths, industries and fields to investigate or ultimately pursue. These reports will also provide you with valuable insights to help you articulate your relevant strengths in interviews.
Networking Methods
Whether you are an introvert or an extrovert, networking doesn't always come easy for a lot of job seekers. It can be intimidating and downright terrifying for some. We will help remove the fear through a variety of proven techniques and by devising a customized strategy and action plan that works for you. We will teach you how to identify and tap into your existing networks, how to create and develop a network if you don't have one or are new to an area, how to start a conversation, approach employers and how to investigate potential employers and job opportunities.
About Me
Hi! I'm Stacey Davidson, Founder and CEO of Virtual Job Search Coach. I am a certified Professional in Career Management, Career Coach, Job Search Strategist, Resume Writer, Interview Expert, Recruiter and HR Consultant and I have spent more than 25 years in Human Resources, Recruitment and Business Management. After tragedy struck my life in 2009, I changed my perspective, my philosophy and declared my new personal motto as "Life is short – so live every day to the fullest and love what you do!". Since then I have made it my mission to help people determine, pursue and land their dream job. I have personally helped more than 1000 people discover their career passion, find success in their job search or transition into a new profession. I love my job! and I would be thrilled to teach you how to discover a job you love!

"Stacey's interview coaching skills enabled me to dig through what seemed to be disassociated experiences in my background and allowed me to see the strong threads that were transferable to match my goals. She conducted a mock interview with me and gave me the feedback I needed to recognize I wasn't making a strong impression at all! The homework she gave me and the rehearsal enabled me to 'sell myself' in interviews with confidence – I got the next job I went after!"

"As a professional immigrant I had no knowledge of how resumes were written and interviews conducted in Canada. The personalized coaching enhanced my knowledge and methods of marketing myself and included preparing for behaviour-based interviews. Without this help I would have underestimated important issues. Stacey, thanks to your services I succeeded after only six weeks!"

"Career transitions are always a difficult process. Having your professional, supportive advice made a huge difference. I was able to compete for a top-level position with all the 'right' documents, prepare more solid answers for the 'panel grilling' and negotiate the terms and conditions that I wanted! Thank you!"

"I was discouraged, full of doubt with an outdated resume and confused by all the internet resources when I came across Stacey. I learned why I was 'missing the boat' with my resume and at interviews. I learned the secrets of what employer are measuring and that I was under-pricing myself or being seen as overqualified and didn't know how to address these issues. Skilful coaching from Stacey put me on the right track in seeing my true value and how I could negotiation. She also created an eye-catching resume and I will be forever grateful – I got the job!"

"Thank you Stacey for helping me re-enter the workforce so confidently. After 8 years at home with my children, I needed help focusing on what I wanted to pursue for work. The resume and cover letter that you designed were relevant and professional and the interviewer said my resume stood out from over 500 received (I know you are not surprised!!!). The interview coaching was invaluable and prepared me for any eventuality. After only three weeks, I have a job that is a perfect fit. I have highly recommended several friends seek your expertise. In fact one who you recently helped can't thank me enough for putting her in touch with you – she got her dream job within 2 weeks of working with you!"

"When I decided to change careers after owningmy own business for 15 years, I wasn't sure what to put in my resume or how to write a cover letter. When I wasn't getting any calls from my resume I contacted Virtual Job Search Coach for help. I was very impressed with the completely redesigned resume and attention – getting cover letter that Stacey created. After distributing my new documents, I was called for an interview the next day and was offered the job! A year later I found another position I wanted to apply for and again hired Stacey to update my resume and customize my cover letter. Once again, I got called for an interview and was offered the job. Stacey knew how to highlight my strengths and transferable skills and what would get the employer's attention. She also coached me on how to prepare for the interviews. Without Stacey's help, I may not have obtained the jobs or been called for the interviews at all. I will definitely use Stacey's services again and would highly recommend her to help you get the job you want!"
Online Coaching Resources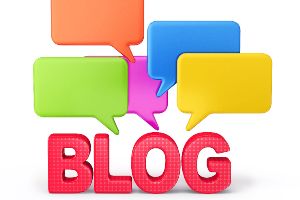 Check Out My Blog
Interested in current career and job search topic trends, questions and stories from my audience?
Tips, Tricks & Cool Stuff
Do you like e-books, free info sheets and reference guides on career and job search tips?
Resume Writing Course
Want to learn exactly how to write your own effective, targeted resume that will generate interview calls?
Still unsure what services you
need or want?
Book a free discovery call.
Don't Wait Any Longer. Let's Work Together!