Are you worried about your next job interview and what kinds of questions to prepare for? Have you heard you need to have 'success stories' but don't know what that means or aren't sure what types of stories to be prepared with?
As a former hiring manager and recruiter, I have interviewed over 1000 people throughout my career and asked thousands of interview questions.  As an Interview Coach and specialist in behavioural-based interview techniques for the past 12 years, I love teaching people how to prepare to approach their next interview with confidence, strong and relevant responses to questions, impress their interviewers AND outshine their competition!
The golden rule for acing your interview is "It's 75% preparation and 25% execution!" Athletes don't show up to the Olympics or a game or tournament without countless hours of practice, right?  So, the same goes for interviews – you are competing against other individuals who have the same or similar qualifications to you, so you must perform better in your interview than your competition.
If you want to succeed, impress, and approach your interview with confidence instead of anxiety you must prepare and practice, not the night before, but weeks before!  Landing your target or dream job is a process, and interview preparation is part of that process.
To start here is why an interviewer asks certain types of questions and what they are looking for.  In addition, the purpose of an interview is two things:
The employer can learn WHAT you can do for the company and HOW you would perform in the role and whether you would be a good fit within their team.
It's an opportunity for YOU the job seeker to assess whether the role and the company fit with your needs, expectations, and wants – basically whether it aligns with your career ambitions.
In order for an interviewer to assess whether you have the capabilities, experience, and personality fit for their team, they need to get to know you and learn more in-depth about your skills, background experience, and how you handle certain scenarios. So, the questions they ask will be based on topics or situations that will best help them learn these things about you.
There are several interview styles and techniques some of which you may have heard of (situational, behavioral-based, competency-based, traditional & several others).
So as a professional interviewer when I'm interviewing candidates for a particular role I design a mix of behavioral, situational, and traditional questions related to the hard and soft skill requirements needed for them to perform and succeed in the role as well as interact effectively with the business's customer types and staff teams.
I have dozens of topics and hundreds of questions that I use, which depend on the occupation type, class of the role, industry sector, and business culture. So, for example, the types of questions I ask an Administrative Assistant will be very different from what I ask a CEO.  What I ask a Finance Manager will be different from what I ask a Graphic Designer.
Here are my Top 10 Most Common Topic Categories that fit for most occupations in some degree or another: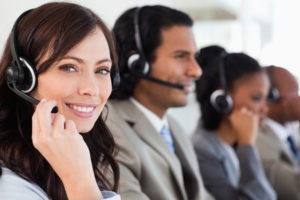 #1. Customer Service – Every business has customers and customers are the bread and butter of any business. It's not the product or service a company sells that makes them money – it's the customers who buy that product or service. So, I want to learn how you treat customers, how you listen, how you respond, and how you provide service excellence to them.
#2. Teamwork – Not all jobs involve teamwork, but many do, so this is a common topic. What I want to learn from you the candidate is do you work well with others, are you a team player, do you collaborate, do you mentor, do you listen and take direction or feedback well, do you have a leadership or follower style when it comes to working in a group?
#3. Problem Solving – This is a great one. I've found everyone thinks differently when it comes to solving problems and obviously depending on the type of problem, many different approaches can be required. Some take a logical, methodical approach, some are very creative and enterprising when it comes to problem-solving, while others go to others for collaboration or guidance.
#4. Leadership – This is also very important because leadership is not just for managers or C-level executives in a company. You can be in an entry-level role but be a natural leader who can step up and take charge when necessary in teams or emergency situations.
#5. Decision Making – I will sometimes ask situational or behavioural questions to help me learn how someone makes decisions…what their thought process is, do they use an analytical process, or more instinctual? and what types and complexity of decisions have they had to make?
#6. Interpersonal Communication– I often ask a candidate to describe their communication style…and I see a lot of candidates struggle to answer it because they haven't thought about it. What I am looking for is how do you listen, give feedback, answer questions, do you ask questions? How do you come up with solutions, are you collaborative, do you dictate, do you mentor or manage?
People have different communication and interpersonal styles and some work better in certain work environments or with other personalities styles than others…so how you answer this helps the interview gain a perspective of how you will treat customers, work with colleagues, and direct or manage staff.  Being prepared with a story example from your past that demonstrates your communication style or knowing how to describe your communication style is very important.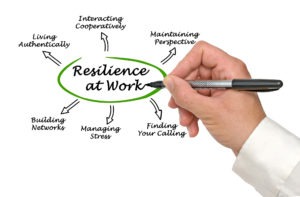 #7. Resilience – I will typically ask a question to find out how you cope with high-pressure situations and stress, so a question I might ask to learn about your resilience is: Tell me about a time when you were working in a tense working environment due to major changes – how did you cope or manage through this period of time. (What caused this situation? What did you do to cope with the situation? What were the effects of your actions?)
#8. Project Management – not all jobs are project management-specific but there are many questions that can be asked to learn how you plan, organize, analyze, prioritize, schedule, coordinate, monitor, and ensure deadlines and budgets are met. Some project management involves managing people, others are more technical, or process-based. So think about examples of situations from your past work history where you can demonstrate those abilities.
#9. Creativity/Innovation– This is a topic I commonly ask a question for which can either be more technically focused such as to a creative designer, product developer, or marketing or advertising person to learn about their practical creativity in their work daily. However, it also a topic I use to find out how someone comes up with a unique solution to a problem so it's not necessarily artistically creative focused but more about how they come up with creative solutions….so the question might be something like: "Give me an example of how you have used your creativity to solve a problem on the job?"
#10. Failure – This is one of my favourite topics and I probably ask it to over 80% of candidates I interview because I really like to know how someone handles failure or mistakes because no one's perfect, we all fail at things and I like to hear what someone identifies as a failure for them, how they handle failure, what they learned from it and what they would do differently if they had to do it again.
So, to perform more confidently in your next interview be prepared with a 'story' or example from your experience for each of those topics I've just talked about.  Try to brainstorm situations from your background that you are proud of, where you contributed to something –  a solution or a team project, where you played a leadership role or collaborated on a team project or to solve a problem, where you mentored someone, where you solved a problem for a customer, where you failed on a project, where you had to organize a complex project or event.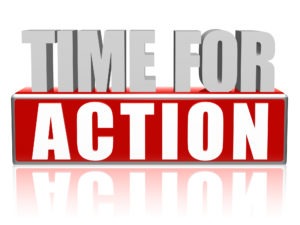 Your Action Task for today is to go through each topic and write down a story example in the following 3 step process. This is going to take you some time and work, but it will be worth it. You will have 10 great examples to draw upon for just about any interview question you get asked.
I want you to write down your story in a 3-step behavioral-based response style called SAR which stands for situation, action, result.
Describe the situation (the Challenge, Problem, Circumstances or Task)
Explain the actions you took or were involved in with others. Such as did you develop, coordinate, supervise, analyze, brainstorm, or recommend something?
Define the result. What was the outcome of your efforts? Who benefited? Did you save time, money, improve productivity? Did it answer or solve the described situation?
I will give you a short example:
The following interview question covers 4 different topics (initiative, leadership, motivating others, problem-solving) So the response example I'm going to give you can be used for a number of questions based on any of those 4 categories.
Here's the question:
"Summarize a situation where you took initiative to get others going on an important issue and played a leading role to achieve the desired results."
Situation – "Advertising revenue was falling off for the newspaper and a large number of long-term advertisers were not renewing their contracts."
Action –" I submitted a design for a new promotional packet to go with the rate sheet and compared the benefits of circulation with other ad media in the area. Once my idea was approved I set up a special training session for the account managers, utilizing a Business College professional who trained students to develop competitive selling strategies".
Result – "We signed contracts with fifteen former advertisers for daily ads and with five for special supplements. We increased our new advertisers by 20% over the same period last year".
It is important to not get bogged down in the details and stick to the main facts.
What you've learned here is just the tip of the iceberg when it comes to job search strategies, career development and interview preparation. To learn more, check out my YouTube channel (VirtualJobSearchCoach), where I post new content every week to help job seekers like you, determine, pursue, and land their dream job!
If you would like one-to-one coaching to equip you with the confidence, necessary tools, critical knowledge, and strategies to find and land your ideal job  – then let's talk! You can book a complimentary 15-minute discovery call directly in my calendar at https://calendly.com/virtualstacey and let's chat about how I can help you fast-track your job search success.