Hate your Job? Don't like your boss? Not feeling fulfilled or challenged? Do you wish you could jump out of bed every day, excited to go to work? I'm here to tell you that you can!
Over the past 12 years as a Career Coach and Job Search Strategist, I have had hundreds of clients come to me specifically because they hate the job they're in. Sometimes it's the occupation itself, other times it's their boss, coworkers, or company culture and they don't feel valued or appreciated. I've had clients tell me it's because they just don't feel challenged or fulfilled by the work they are doing in their current job, or the company's values don't align with their own. What I hear these clients say the most is "I'm not sure how to find a job or a company I will be happy in", OR "I don't want to change jobs and end up in the same type of situation I'm currently in." 
Have you ever felt like that? Well if you have, then stay with me, I'm going to walk you through a step-by-step plan to identify WHAT type of work you will find fulfillment in and exactly HOW to avoid landing a job with a bad boss or poor company culture every again!
So, if you're not happy in your current job, here are the first 3 things you need to do:
Step #1: Identify Exactly What the Issues Are
Why do you want a new job or career? (if you have moments at work when you think to yourself "ugh, I hate this job" …. then figure out what is triggering your thought at that very moment).
This is a list of questions I want you to ask yourself:
Why am I unhappy and what is frustrating me? 

Is it the job itself or the environment I'm in?

Am I bored? 

Am I unmotivated?

Am I feeling unchallenged, overwhelmed, overworked, or exhausted? 

Is my boss a jerk? 

Are my coworkers or my staff team difficult to work with?  

Are the customers demanding and it's stressing me out or am I just tired of dealing with them?

Are my employer's philosophies or values different than my own?

When I get up in the morning do I dread, fear, or feel anxiety at the thought of going to work and if so what is it about the job that I am dreading, fearing, or feeling anxious about?

Do I feel incapable?

Do I feel undervalued or underpaid?

Do I love the work I do but not the situation I am in?

If I were in a different cultural environment do I believe that would make a difference?

Do I believe I need a change of career, occupation, type of work?
Step #2:  Determine If You Need a Job, Environment, or An Actual Occupation Change
Ask yourself, what does your ideal job or career look like? What does it feel like? This will help you recognize what type of change is required. If you determine it's an actual occupation change, then you will require a more complex plan with further considerations and added steps required to make that change. 
Today I'm going to focus primarily on what you need to do for a job or environment change….but for you occupational career changes out there, here are a few additional questions you need to ask yourself:
What would be involved for me to make a career shift?

What transferable skills do I currently possess that would help me transition?

Is this career transition realistic for me?

Do I need retraining? OR to obtain certifications?

Do I have the time and money to retrain?
Step #3: Assess What is Most Important to You
Ask yourself, what are your values?  …because you will be most satisfied and motivated in a job that gives you a chance to express yourself and your values.
I have my clients do a detailed values assessment but I want to give you a good, easy takeaway from what you're reading today, so I've created a simplified Values assessment you can do right here, right now (Values Assessment). 
What I want you to do is go through each of these 21 value statements and rate it from 1 to 5. One means it's not that important to you and five means it is VERY important. Now, think about these values in terms of your career and work environment (not just your personal life). 
All the values rated 5 are your most important values so you need to ensure they ALIGN WITH YOUR NEW JOB OR WORK ENVIRONMENT. If you only have one or two values rated a 5, then you can include the values you rated with a 4 as well. Ideally, you want to have about six values that are very important to you. However, if you have a couple more or a couple less that is perfectly fine.
Knowing what values are most important to you in your job and workplace, is going to help you know what to look for in future potential employers and what questions to ask in an interview to ensure the role you are applying for and the company's values and culture align with what is important to you.
THIS IS THE FORMULA FOR MATCHING YOURSELF WITH AN IDEAL JOB AND EMPLOYER.
Here are a couple of examples to help you interpret your Values Assessment results:
If for example one of your top values

was ACHIEVEMENT, ADVANCEMENT, or LEARNING

then it's important you find an employer that will be able to provide you with opportunities for

INCREASED RESPONSIBILITY

and support your

FUTURE GROWTH

. If this is the case, then you may want to target larger organizations that will have more opportunities for promotions and special projects or a growing company that you can advance with.

If

SECURITY or FINANCIAL STABILITY

is your top value, then you may want to avoid start-ups or businesses in turbulent industries where layoffs are frequent or cyclical – do your research!

If

BELONGING, RECOGNITION, VALUE, TEAMWORK, or FUN

are any of your top values, then it's important that you learn about the company

CULTURE,

employee

MORALE

, what the company

DOES

to show they value their employees. Do they promote social activities and creative team collaboration? 
You can determine which values the company holds through asking specific questions in the interview or reaching out to employees through LinkedIn beforehand and asking questions or reading online reviews such as through Glassdoor or Indeed to get a sense of employee experiences.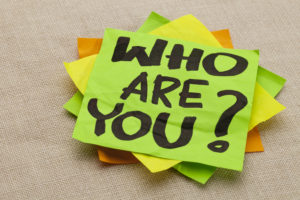 If you want to dig deeper into exploring what really drives, inspires, and worries you when it comes to your job, work environment, and relationships then I recommend taking a personality test.  There is one I've been recommending for years. The website is called www.16personalities.com, it's very accurate and has tonnes of great information all FREE about your specific personality type. 
What you've learned here is just the tip of the iceberg when it comes to job search strategies and tips. To learn more, check out my YouTube channel (VirtualJobSearchCoach), where I post new content every week to help job seekers like you, determine, pursue, and land their dream job!
If you would like one-to-one coaching to equip you with the confidence, necessary tools, critical knowledge, and strategies to find and land your ideal job  – then let's talk! You can book a complimentary 15-minute discovery call directly in my calendar at https://calendly.com/virtualstacey and let's chat about how I can help you fast-track your job search success.